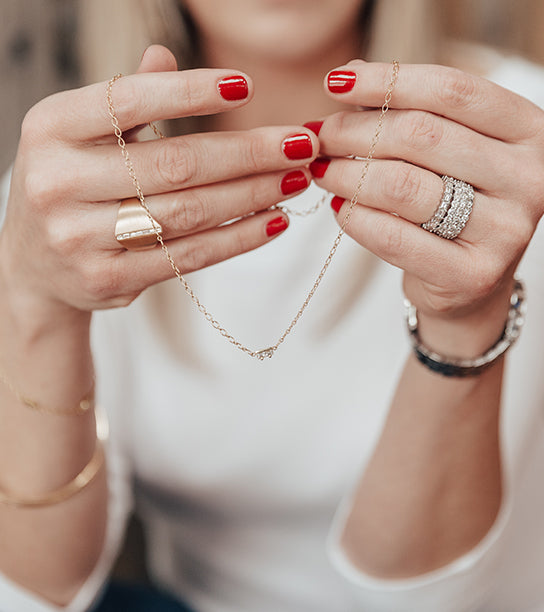 The Brand
Each Alex Fitz piece is designed in Colorado with 4 things in mind - providing the highest quality of goods, with unique designs, that are considerate of all people and the environment. We continue to relentlessly scour the pool of worldwide precious stone providers to find those whose values are closely aligned with ours.
Alex started this company because she wanted people to feel good about the jewelry they wear. She is constantly working with her partners to ensure their standards are in line with hers, and never stops searching for companies that are truly committed to an ethical supply chain. 
We aren't perfect, and we are always working on improving. Currently all pieces that are handmade by the Alex Fitz bench jewelers are made from 100% recycled 18k gold. For a couple of pieces we buy pre constructed (our 1.1mm chain, and our earring backs) we are still on the search for a good 100% 18k recycled gold source...for now they are 50% + recycled gold. We won't rest until we find it! We like our suppliers to be fully transparent with us, and we want to do the same for our customers.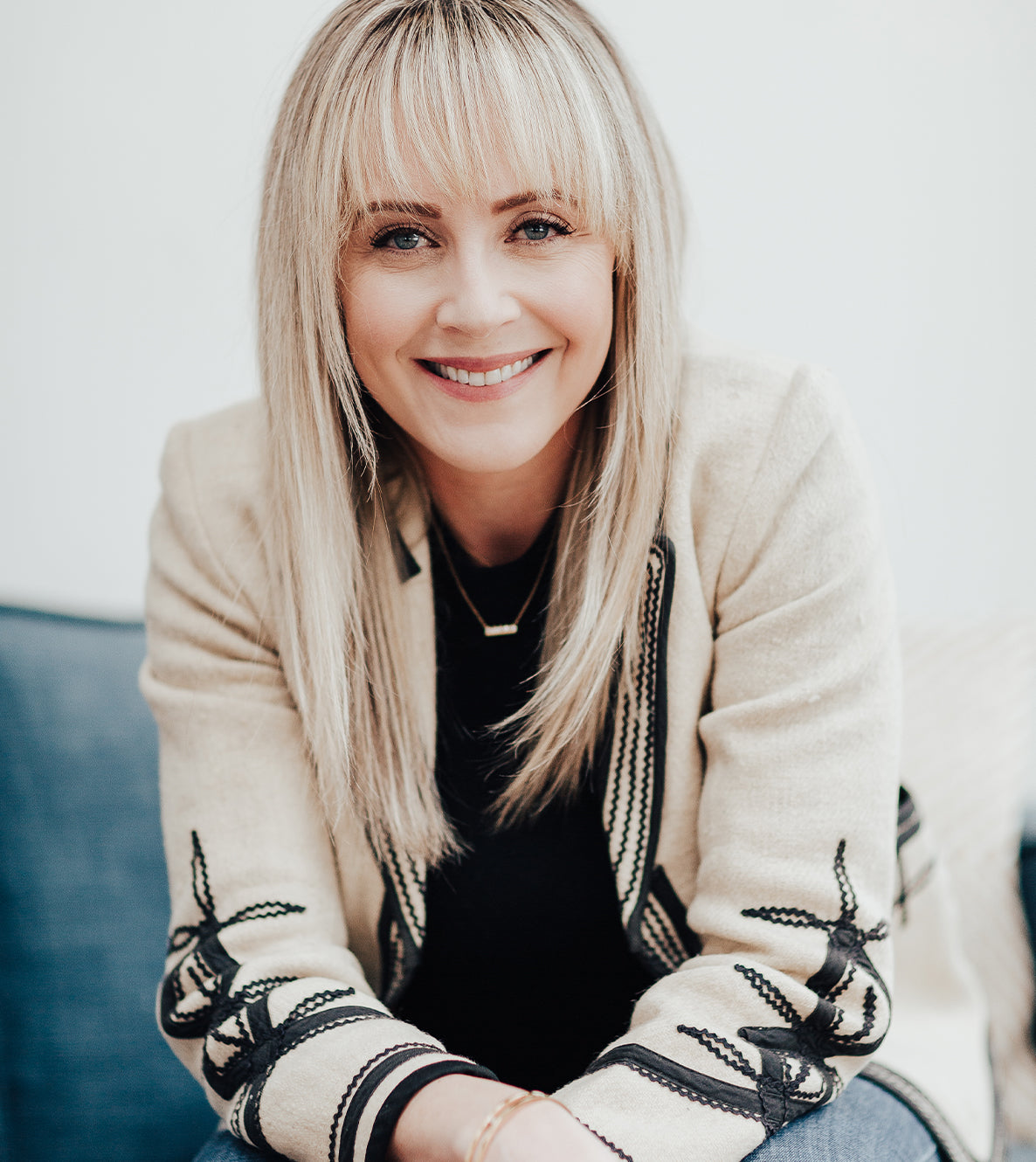 The Designer
Hello to my amazing Alex Fitz Family. Yours truly, Alex Fitzgerald here. Thank you so much for swinging on by to learn about who we are, and what we do.
We've got a simple mission here - Design unique, superior quality jewelry that lasts for generations, while utilizing a transparent and honest supply chain. We source from suppliers that care about what we do - people and the environment. Alex Fitz jewelry is made of recycled 18k gold, and the stones we use come from companies that have complete confidence in their products being conflict free. These suppliers are our kind of people, and are always working to make sure we are aligned with the best of them.
What is my background? I'm California born, Idaho raised and in love with Colorado. A former hard core ballet dancer, turned Denver Broncos Cheerleader. I'm a graduate of Santa Clara University with a BS in Operations and Management Information Systems which launched a great 14 year career in high tech. A mother to 2 and a wife to one hell of a man. I'm always striving to improve myself and build a life that I am proud of.
I take my designs, quality, customers and who we partner with very seriously. Other than that, we like to have fun around here. Thank you again for your support. I hope you enjoy wearing the jewelry as much as I loved designing it for you.  - Alex